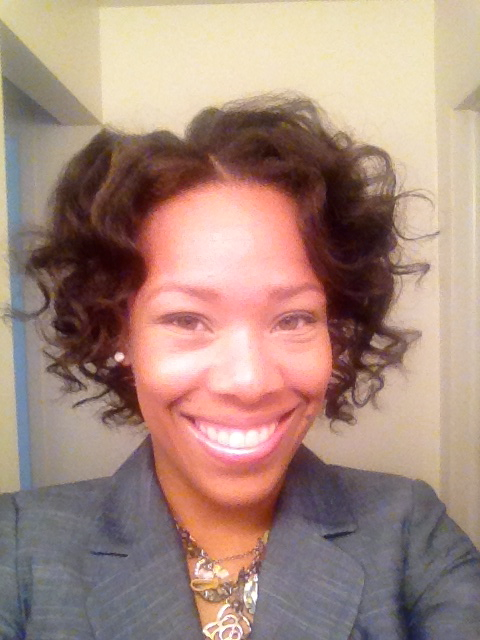 Position: Postdoctoral Research Fellow
Contact info: tycurry@umbc.edu
Dr. Taeyjuana Curry received her B.Sc in Physics from the Florida State University in 2006, and her M.Sc degree and Ph.D degree in Physics from the University of Michigan in 2007 and 2012, respectively. Dr. Curry's thesis research involved the utilization of polymeric and metal nanoparticles for targeted imaging, diagnosis, and therapy of deleterious diseases with an emphasis in cancer research.
 Dr. Curry joined UMBC as a postdoctoral research fellow in Dr. Zeev Rosenzweig's lab in the Department of Chemistry and Biochemistry in January 2014. The Rosenzweig Lab's research focuses on the developing more sustainable synthesis protocols for semiconductor based nanoparticles and the utilization of metal and metal alloy based nanoparticles for bioimaging and energy harvesting applications. More specifically, Dr. Curry's research seeks to understand and mediate the toxicity associated cadmium based, luminescent nanoparticles ("Q-dots") using both in vitro, in vivo models coupled with various imaging modalities including fluorescent, fluorescent lifetime, and transmission electron microscopy.
Outside of the lab, Dr. Curry enjoys cooking, running, salsa dancing, interacting with new people and mentoring in any form.