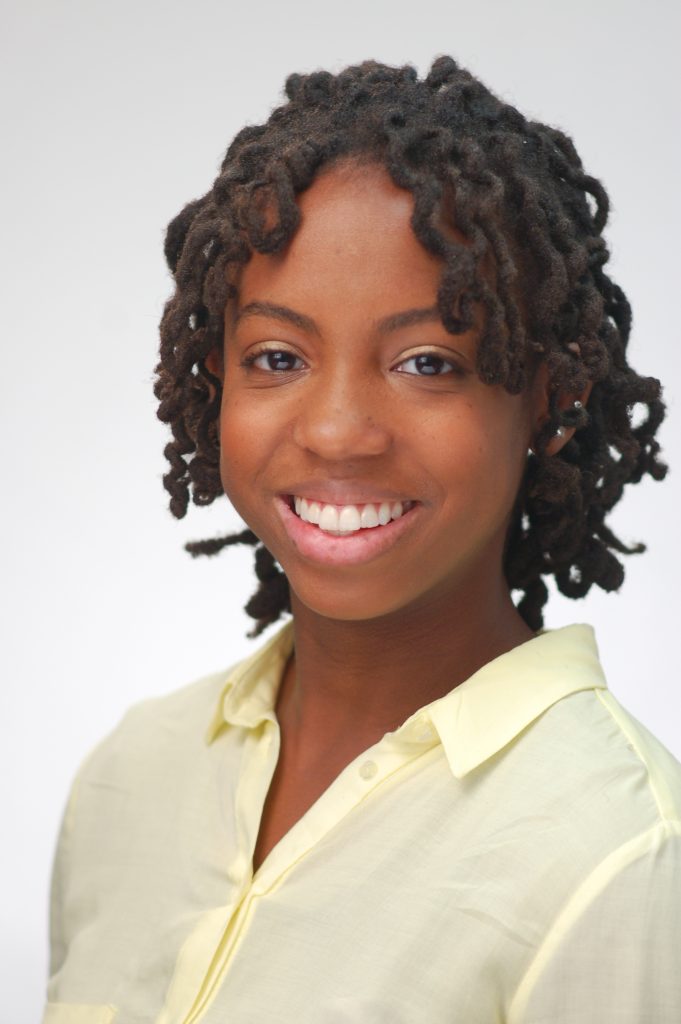 Denise Williams graduated cum laude from the University of New Haven, where she Bachelors in both forensic science and chemistry. As an undergraduate researcher, Denise worked on characterizing fast blue salt precursor solutions and their interaction with silica.
Denise joined the Rosenzweig Group as a Meyerhoff Graduate Fellow in 2015. She is currently working on synthesizing luminescent nanomaterials for bioimaging applications. Her research is aimed at synthesizing nanomaterials that are more environmentally benign without compromising their luminescent properties.
In addition to her work in the Rosenzweig Lab, Denise has been working as a team member with the PROMISE AGEP program under the direction of Dr. Renetta Tull. UMBC's PROMISE AGEP  supports academic and professional development of graduate students from all backgrounds, in all fields, and in  conjunction with PROMISE and AGEP programs across the University of Maryland system and the country. Denise is also Secretary for the  Living Network for Connective Science (LNCS), a UMBC graduate student organization with a mission for STEM outreach.
 Publications
Tull, R. G.; Reed. A. M.; Felder, P. P.; Hester, S.; Williams, D. N.; Medina, Y.; Lo, A.; Aparaka, E. T.; Ordonez, P. Hashtag #ThinkBigDiversity: Social Media Hacking Activities as Hybridized Mentoring Mechanisms for Underrepresented Minorities in STEM. 2017 ASEE Annual Conference & Exposition, Columbus, Ohio. 2017
 Pham, S.; Kuether, J.; Gallagher, M.; Hernandez, R.; Williams, D.; Zhi, B.; Mensch, A.; Hamers, R.; Rosenzweig, Z.; Fairbrother, D. Howard; Krause, M.; Feng, V. Z, ; Haynes, C. Carbon Dots: A modular activity to teach fluorescence and nanotechnology at multiple levels. J. Chem. Edu. 2017, 94 (8), 1143–1149.
Lyons, T. Y.; Williams, D. N.; Rosenzweig, Z. Adding Fluorescence Lifetime Spectroscopy to the Tool Kit Used to Study the Formation and Degradation of Luminescent Quantum Dots in Solution. Langmuir. 2017, 33 (12), 3018-3027.