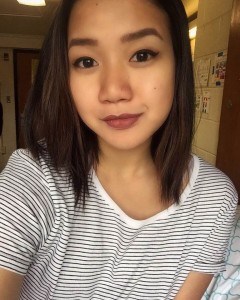 April Laranang is an undergraduate student studying Chemical Engineering. Her work in the Rosenzweig lab involves investigating the biological impact of the quantum dots on embryonic zebrafish in order to determine safer alternatives to Cadmium-based quantum dots.
Outside of the lab, April  spend most of her time on school work, but she also enjoys baking and reading books. She is also a part of a mentoring group on campus called Achievement and Inspiration through Mentorship [AIM]. Each week, they visit a Baltimore city middle school and work alongside the students.
In the future, she would like to obtain a Ph.D. in Environmental Engineering and travel across the world in order to help developing countries.