Former PostDocs
Dr. Taeyjuana Curry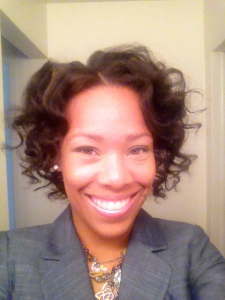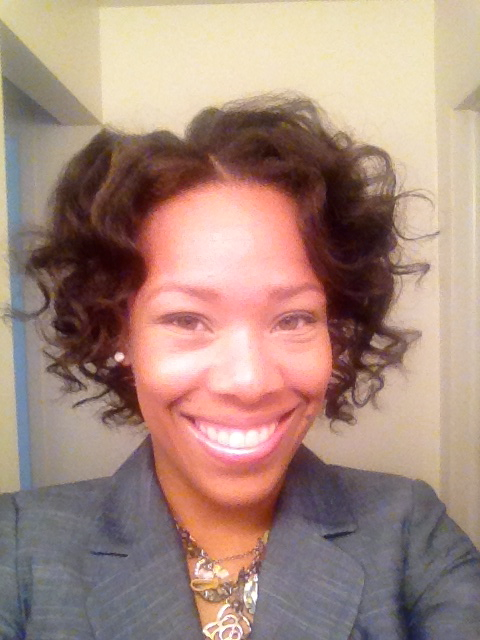 Dr. Taeyjuana Curry received her B.S. in Physics from the Florida State University in 2006, and her M.S. degree and Ph.D degree in Physics from the University of Michigan in 2007 and 2012, respectively. Dr. Curry's thesis research involved the utilization of polymeric and metal nanoparticles for targeted imaging, diagnosis, and therapy of deleterious diseases with an emphasis in cancer research.
Dr. Curry worked as a postdoctoral research fellow in Dr. Zeev Rosenzweig's lab in the Department of Chemistry and Biochemistry from January 2014 to September 2016. Dr. Curry's research sought to understand and mediate the toxicity associated cadmium based, luminescent nanoparticles ("Q-dots") using bothin vitro, in vivo models coupled with various imaging modalities including fluorescent, fluorescent lifetime, and transmission electron microscopy.
Dr. Curry is currently a Senior Analyst at ByteCubed in Virginia. She is also an adjunct professor at Northern Virginia Community College instructing for General Physics and Introduction to Physics courses.
Former Graduate Students
Dr. Jin Ji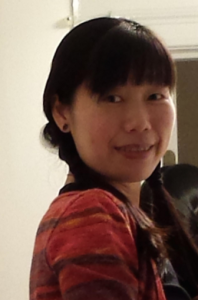 Jin is the first student that earned a doctoral degree under Dr. Rosenzweig's guidance (Dissertation: Sub-micronmeter optical biosensors for intracellular physiological conditions monitoring). She was the lead student in the closely-knit, energetic and creative Rosenzweig's group in the pre-Katrina University of New Orleans. Jin offered fellow students supportive scientific discussions, as well as organized post-semester parties and Bourbon street trips. Post graduation, Jin moved to Boston, US for further research and development in biosensors at Smith Group PLC (London Stock Exchange: SMIN). She then joined Harvard Medical School as a Research Faculty focusing on medical device designs utilizing nanostructure assisted Extraordinary Optical Transmission principle. While at Harvard Medical School, Jin completed the Master of Management program at Harvard University which propelled her into the entrepreneurial world where she co-founded Lightwave Power, Inc., a venture-backed US private nanotechnology startup. Jin is now a partner and the Executive Vice President of Brunswick Laboratories, Inc., an independent bioanalytical laboratory headquartered in Boston, where she leads operation, marketing, and technology development of the laboratories that provide to nutritional and pharmaceutical industries scientific research and evaluation including advanced phytonutrient analysis, human cell-based bioanalysis, preclinical and clinical studies.
Melissa Muth '16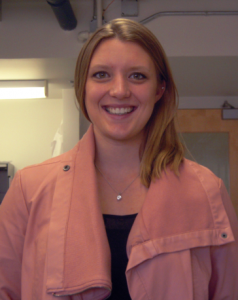 Melissa Muth obtained her Masters in Toxicology from the University of Maryland, Baltimore in 2016. While in the program she work in the Rosenzweig Lab investigating the biological impacts of semi-conductor nanomaterials (quantum dots) on organism developing, specifically in a zebrafish embryo model.  The goal of her studies was to understand and minimize the long term biological impact of nanomaterials on organism development prior to their mass production and introduction to the market. In addition to her research on nanotoxicity, Ms. Muth was an intern in the Office of Public Affairs at the University of Maryland where she gained experience in effective science communication.
Before attending the University of Maryland, Melissa obtained her B.Sc. in Biochemistry from Daemen College in Amherst, New York, USA. Currently, she is the Program Manager for Photo-Electro:Transforming Chemical Synthesis, Discover, and Manufacture at the the University of Nottingham.
Kaila Noland
Kaila Noland received her undergraduate degree from Berea College where she majored in Biology with a concentration in Cellular, Molecular and Systems biology. As an undergraduate, her research involved characterizing the sensory systems of cercaria of the Trematode, Proterometra macrostoma. In 2015, Kaila began pursuing a Ph.D in Toxicology at the University of Maryland, Baltimore and conducting research in the lab of Dr. Zeev Rosenzweig. Her research involved examining the role of shape and surface chemistry on nanoparticle toxicity and developmental effects in zebrafish.  Currently, Kaila Noland is conducting research at the University of Maryland, Baltimore.
Former Undergraduate Students
Chana Honick '16
Chana majored in chemistry while at UMBC. Her work in the Rosenzweig lab involved investigating the uses for quantum dots by exploiting their semiconductor properties. Specifically, Chana investigated the benefits and drawbacks of using different types of quantum dots in solar cells. To supplement this work, she developed a portable device that can be used to characterize the solar cells under light controlled conditions. In addition to her research Chana helped design and maintain the Rosenzweig Group website. She is now a graduate student at Johns Hopkins University.
Danielle Tyson '16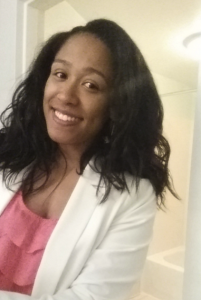 Danielle Tyson majored in Biochemistry and Molecular Biology at UMBC. Ms. Tyson became an undergraduate researcher in the Rosenzweig lab in April 2014. The research she conducted involved developing and optimizing a nanoparticle drug delivery system to promote angiogenesis in diabetic patients at risk of losing limbs.
Outside of lab Danielle was part of the Meyerhoff and HHMI scholars programs, a chemistry learning assistant, and a UMBC SUCCESS peer. Currently, Danielle is studying at Ohio State Yniversity College of Medicine.
Karina Keefe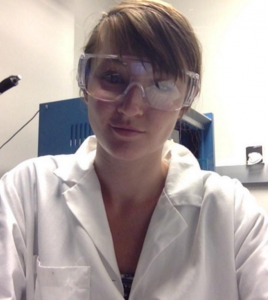 Karina Keefe is an undergraduate student studying Chemical Engineering on the Environmental Engineering & Sustainability track. She joined the Rosenzweig Group in 2016. Her research in the lab s focussed on quantifying the amount of a drug for the treatment of ischemia encapsulated by PLGA nanoparticles using high performance liquid chromatography.
Outside of the lab, Karina is involved with promoting sustainability on and off campus. She the president of Students for Environmental Awareness and the Co-Director of SGA Environmental Affairs. She is also a musician and poet, and her writing has been featured in various literary journals and anthologies, including UMBC's Bartleby. She is also a member of the UMBC Honors College.
Daniel Morgan
Daniel Morgan is a sophomore undergraduate student, majoring in Chemistry at UMBC. He joined the Rosenzweig lab early in 2017 to begin research involving organic synthesis of ligands that will be used for solubilizing nanomaterials. Although undecided about his interest in specific aspects of research, Daniel is interested in organic chemistry and plans on continuing his research with the group, as well as narrowing down his focus as his interests develop in the field. In addition to his chemistry studies, Daniel is minoring in Ancient Studies at UMBC as history is also a passion of his.
Outside of his studies, Daniel has worked as a UMBC Student Disability Services note-taker. He is also an Eagle Scout and enjoys working on his own hobbies such as Computer-aided design and 3D printing.